About us > Beet farming
Hand in hand with
the
beet farmers
The beet industy and beet farming are working together to grow the entire sector.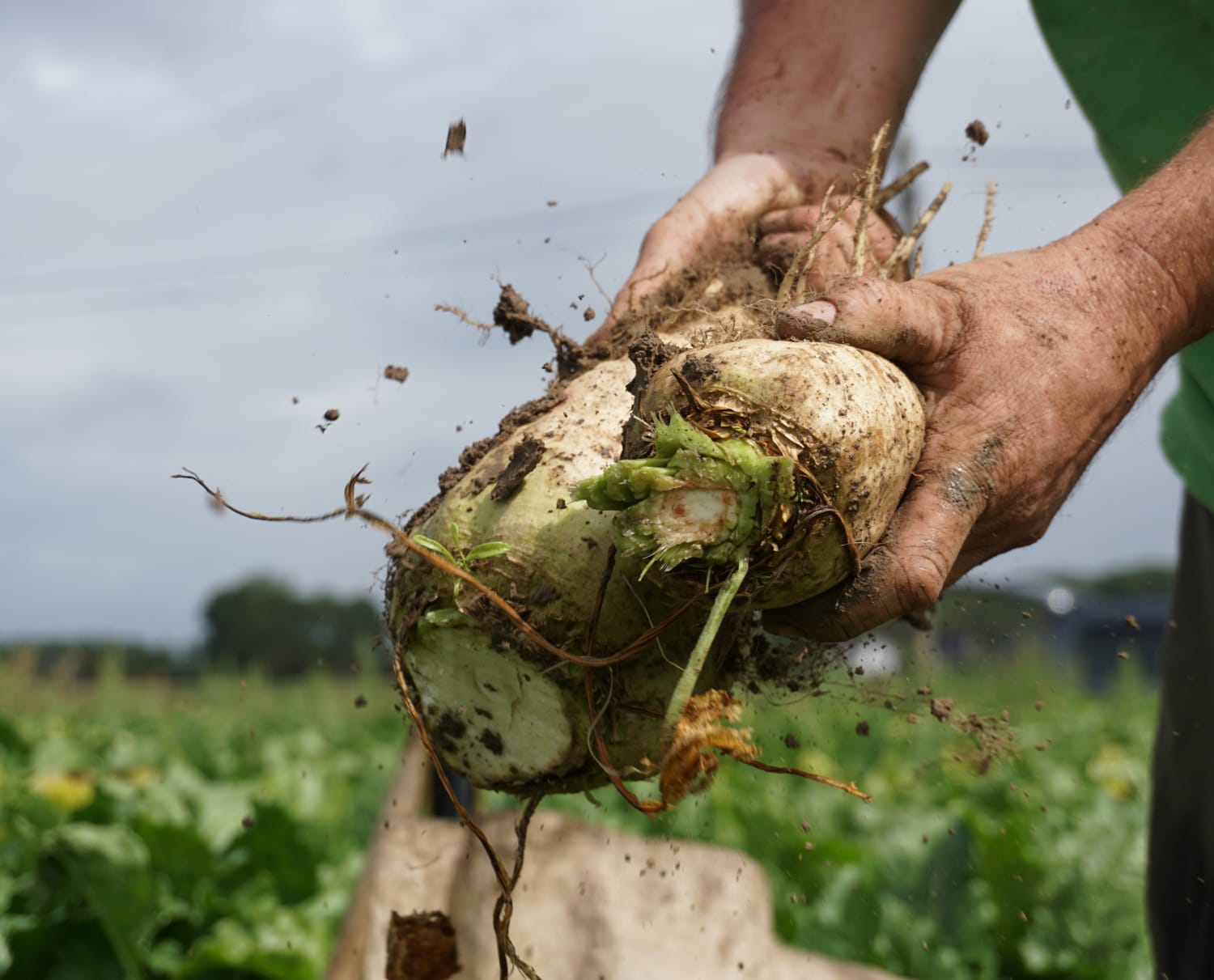 Thank you to all the farmers!
About beet
Beet is a fascinating plant. It is sturdy and needs very little water to grow. The Belgian climate is perfect for beet farming, with a combination of dry and wet periods throughout its growth. Planted in spring and harvested in autumn, beet participates in the crop cycle of fields, where crop rotation helps maintain the richness of soils. A field is thus used to grow beet for a year, and then potatoes, followed by corn, etc. It is in everyone's interest to maintain healthy fields to produce healthy plants.
Sharing the risks
The price of a ton of beet is directly linked to the retail price of sugar. Beet farmers have a stake in Iscal Sugar and have several seats on the board of directors of our company.
Therefore, and according to a correlation table, a high average retail price of our sugar over a one-year period means that we buy our beet at an increased price. Inversely, if sugar is sold at a lower price over the year, the price of beet is also reviewed and reduced.
This system, which is widespread in the beet industry, means that all parties involved are treated fairly, and no stakeholder is left holding the short straw.