Visits > Guided tour
Guided tour
We are always eager to share our know-how, and we organise guided tours of our Fontenoy factory during the campaign season. Do not hesitate to come and visit us and discover our business line, from the beet to the lump of sugar.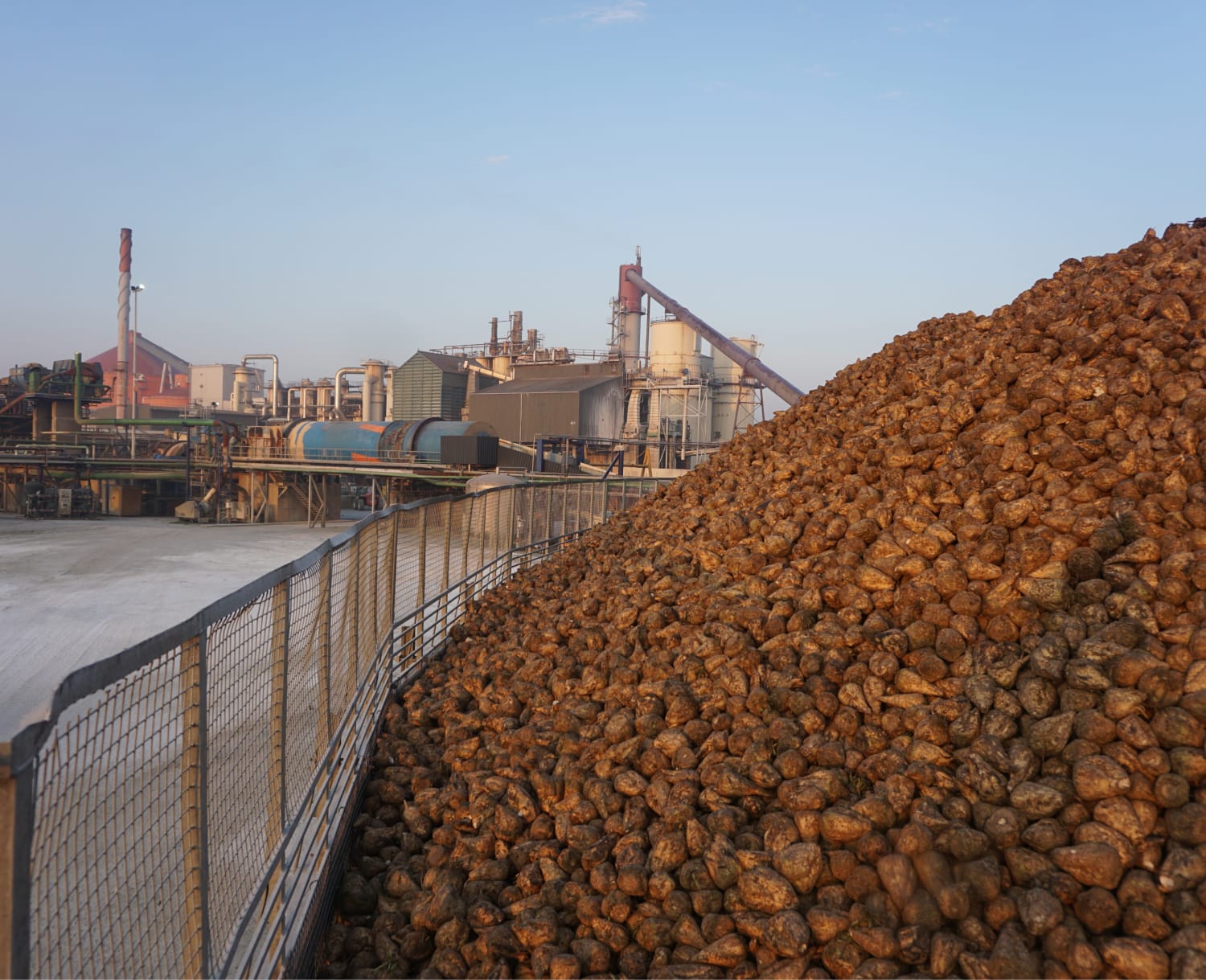 Practically speaking
Visits are only offered during the beet campaign, which is from October to December. Visits take place on Tuesdays, Thursdays, and Saturdays, in the mornings and afternoons.
Information and bookings
Visits are organised by the foyer socioculturel d'Antoing that coordinates a team of guides who will show you our factory in all its details.
Price
The visits are free. Make sure to book your tour at the foyer socioculturel d'Antoing, as we are unable to take you on an unscheduled tour.
How to get to Iscal Sugar
Address: Rue de Gaurain 27 – 7643 Fontenoy
Please park in the visitor parking and wait for the beginning of the tour, which starts at the gate leading to the factory.
Course of the
visit
The visit starts with a presentation about the extraction and crystallization process of sugar. This introduction to the theoretical concepts takes half an hour and is essential for a better understanding of the process during the visit.
Then follows the actual visit in groups of 15-20 people led by the guide. For two hours we take you through our entire site, in the traces of beets and sugar.
Beware
The Fontenoy sugar factory is committed to its safety, quality, and environmental protection system. Therefore, visitors of the sugar factory are required to strictly follow the instructions given to them.
Children aged less than 10 are not allowed on the tour
The itinerary of the tour includes staircases with a total of 200 steps. People suffering from reduced mobility or using wheelchairs will not fully enjoy the guided tour, making the visit significantly less interesting for them.
Visitors are required to wear closed shoes with flat heels. Furthermore, loose-fitting clothes or dresses are prohibited. We encourage visitors to wear trousers or shorts.