Beet co-products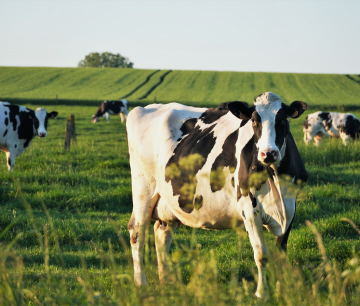 Nothing is wasted in the sugar producing process. From the million tons of beet delivered to us, we retrieve the flesh and turn it into edible pulp, fertilising scum and earth that we return to the fields.
Our co-products are mainly retrieved by the farmers who supply our beet. When they have delivered their production, they leave carrying away their co-products in their trucks.
The pulp is formed by beet flesh, with contains little sugar. Compressed or dried, they are a key element of cattle feed, while being relatively easy to store.
The scum is rich in lime and used in our beet juice purification process, and highly charged with minerals contained in beet. This lime-based soil improver is used to correct or maintain the pH of a field.
Finally, the soil is rinsed off the beets that have been harvested from the fields. It is decanted in our settling basins and allows farmers located at less than 30km from Fontenoy to use it as a lime-based soil improver to correct or maintain the pH of their soils.
Quality
All the co-products we make available to our beet growers undergo rigorous testing throughout the process to ensure that our products are of the best possible quality.
Are you interested by any of these products?
Do not hesitate to contact our agronomy team who will be happy to assist you with your request.